AWESOME JUDAICA JEWELRY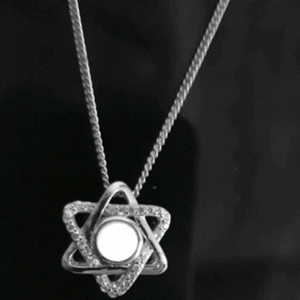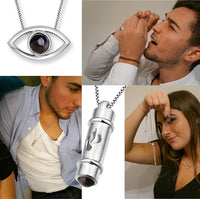 Mistar Bijoux
Mistar is a Hebrew word (מִסְתָּר) meaning hidden or secret, and Bijoux is a French word meaning jewels.. Mistar Bijoux - 'Hidden Jewels'. 
Look closely into the unique crystal gemstone to view concealed timeless passages as the Shema Yisrael (Hear O Israel), Eshet Chayil (Woman of Valor) and Tefilat Haderech (Traveler's Prayer).  These spectacular emanations magically appear 8" tall (you don't need a magnifying glass).   
Shop now
Then and now
This type of optical device was originally invented in France back in the 1800's using black & white film at which time they were called Stanhopes.  Today we call them NanoCrystals and use cool laser etching technology invented well over a century later.  They now represent rhodium dipped fine silver jewelry with a flair for interactive fun, mystery, and connection.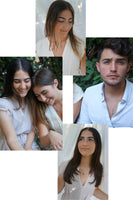 Highlights
The Hidden Prayer collection was created in Israel with a solid contemporary look, each piece with its mysterious solitaire cabochon appearing alive with shades of golden topaz.  Our bracelets and necklaces are suspended on superb adjustable length chains with sliding bolo beads.  Easily slip them on and off.. no fiddling with clasps.  It's easy to peer into the crystal while wearing, or quickly slip off to show friends the secret of the stone.. you'll get that 'WOW' factor every time!  
Shop now
Each unique interactive Mistar Bijoux Creation is sure to impress and is guaranteed to make an awesome gift! We include a presentation box and free shipping worldwide* with every purchase. Use our Express Checkout for quick and effortless payment via Amazon Pay, Apple Pay and Google Pay. Be sure to share the love with our lucrative Affiliate Referral Program.
Interactive Judaica Fine Jewelry
Feel connected and protected
Intrigue family and friends
Give awesome gifts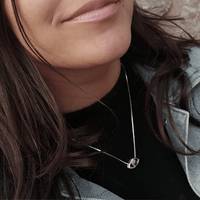 Testimonials
I received my diamond star and absolutely love it. I got so many compliments even before I showed anyone how it works..

Hannah H
...best Bat Mitzvah gift ever, my niece was absolutely thrilled.

Marsha M
The Mezuzah is really cool. Wearing it, knowing what's inside, makes me feel protected.

Ethan H
I love the look of my Hamsa and now I always say the Traveler's Prayer for a safe trip.

Sarah R